Access Control System In Yuma, AZ
Need access control system installed at your business, office or apartment complex? Affordable Security Locksmith And Alarm provides locksmith services in Yuma to install and service access control systems.
As a full-service locksmith company in Yuma County, we provide services for regular locksmith needs as well as latest high-tech security and locks in Yuma, AZ.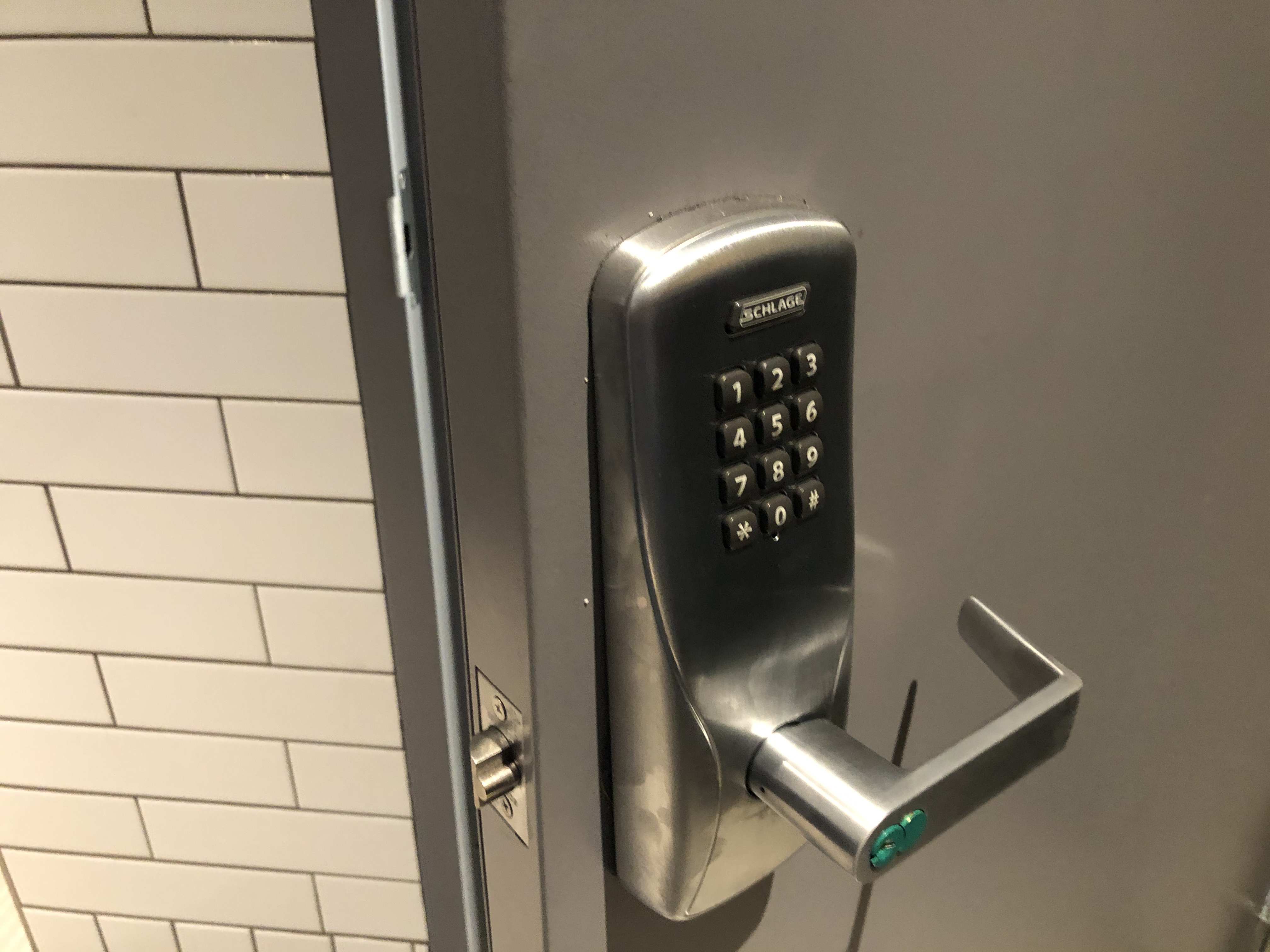 Affordable Security has expert locksmith technicians who are experienced in handling locksmith requirements of commercial establishments and business premises. We have been providing commercial locksmith services to local businesses, banks, schools, hospitals, healthcare units, offices, malls, building complexes, rental properties, cafes, salons, and much more. We also provide commercial door installation services in Yuma County.
Install & Service Access Control System in Yuma, AZ
Access control systems are advanced security devices that help you manage and control entry locks via latest digital security lock devices. With access control, you can manage different levels of permissions for individuals.
Access control in offices allow you to restrict entries of staff members to certain areas, based on their job profile. Some of the common access control systems are the following:
Door & Gate Access Control
Keypad & PIN Code Access
Biometric Access Control System
Proximity Keycard & Key Fob Access
Alarm Lock Digital Door Lock
Alarm Lock Electronic Digital Door Lock
Alarm Lock Mortise Digital Door Lock
Magstripe Access
Lockdown Functions
PC & Browser-Based Systems
Log & Event Reporting
For instance, supervisors can have unrestricted entry to all areas in their department, while some employees can have entries to certain areas in their department. Similarly, access to various departments can be allowed only when an employee is part of that department.
Access control systems can be a great tool to track and keep record of entry and exit of employees.
Unlike traditional locks, access control systems allow entry via digital keys and lock codes. Lost access control keys / card can be blocked and cancelled too. These access keys can be restricted, modified or cancelled by the administrators. This means you can change access permissions of employees any time.
Keyless Access Control Systems
How much does access control cost? Much less than risking the safety of your business.
Door Controllers: A deciding factor of cost in an access control system is the number of doors that need to be secured by the system. When you choose to limit the number of doors for your staff and public, you can reduce the cost.
Networked vs. Standalone: A standalone system is an independent electronic lock, while a networked access control has more complexities. Stand-alone systems require programming at each door and cost less. Small businesses may not need a networked access control system.
System Cost: Stand-alone keyless locks and electronic locks cost about $500 – $1,500/door. Networked access control are more intelligent and versatile, with a computer-based network that allows incorporating advanced features. Networked access control systems cost about $2,000-3,000/door. The features required for your business may also affect the cost. Some features that can be included in a networked access control system are audit trail, automatic locking, keypad codes, smart cards, smartphone app control, proximity readers, offsite control, and web-based control.
Master Keys for Access Control Systems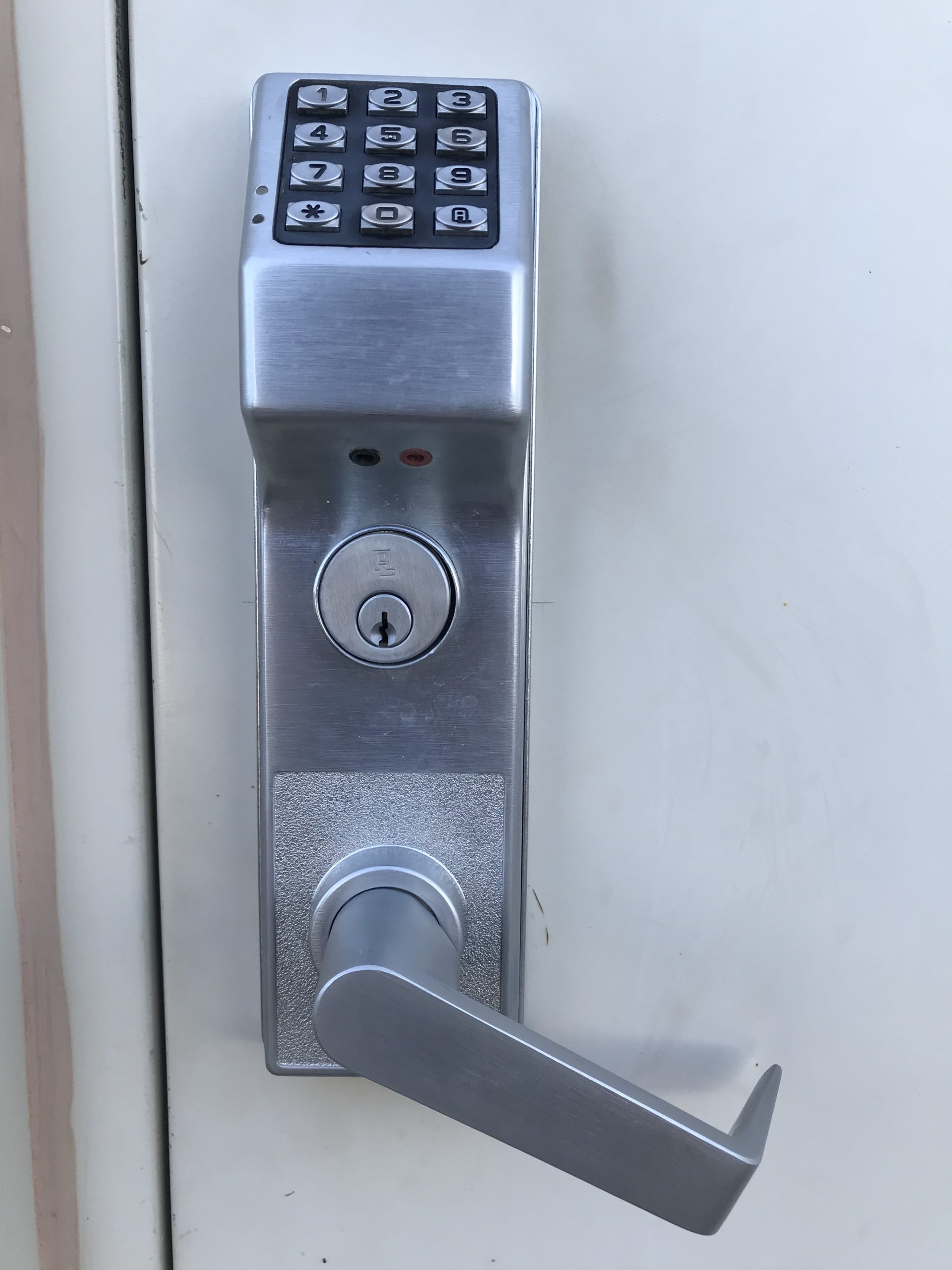 Access control systems also provide the flexibility of allowing certain executives access to all or certain areas. Any access Fob key or card can work like a master key.
Unlike physical locks, master lock systems are easy to maintain and manage with digital access control systems.
In business environments, access control systems enhance the security by allowing logging of entry and exits of employees. One can also keep records along with video camera recordings for surveillance.
Access control systems come with web-based and mobile applications to monitor movement of individuals within the premises. You can get real-time information about anyone entering and accessing your premises. When linked with camera feeds, your security gets enhanced manifold.
That's not all. Doors can be locked and unlocked remotely using access control systems. Apart from card-based entry lock systems or maglocks, you can also replace the physical keys with biometric systems such as finger prints or iris scans.
Even smartphones can be used as digital access keys through apps. Of course, there is the digital lock system using codes entered via key pads attached with the locks.
Electronic Lock Installation
Stand-alone electronic locks work as a perfect access control system device for small businesses. These locks help you control access to your premises at a much affordable cost. Electronic locks come in various formats, including keypad, proximity card or key fob to unlock the door. With stand-alone access control electronic locks, you can also store access history. You can later review who accessed your business or certain areas in your business using the stored history of who opened the door.
Access Control System & Key Fobs for Building & Apartment Complex
Latest digital locks drastically improve security and access management for buildings and apartments. Any property manager can have access control systems installed at the building entry gates as well as individual apartments.
With access control system installed in buildings, tenants are issued access cards or Key Fob which allow them entry within the building common areas and entry to their apartments.
There is no need to get the apartment rekeying done or locks changed when access control systems are installed. The property management can cancel any Fob Key or change access permissions for issued access keys anytime.